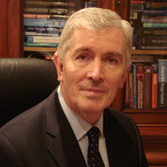 Professional expertise
Your business can benefit from corporate finance expertise and high quality professional training to ensure that your business maintains strong financial performance.
With Cornhill Training Consultants Ltd, our professional expertise and tailored solutions will have a real impact on your business.
Training solutions
Cornhill Training Consultants Ltd provide advice, bespoke training and solutions covering all areas of Corporate Finance, Restructuring and Risk Management for both corporate and financial institutions.
We are recognised as experts in all areas of corporate finance including restructuring, valuation, financial analysis, credit, debt finance and M&A.
Whether your company is looking for a training solution or restructuring its operations or finances, Cornhill Training Consultants Ltd can offer you a professional tailored solution that works for your industry and culture.
To find out more about Cornhill Training Consultants Ltd's expert financial management services, contact us today.
Get in touch
You can contact us by visiting our contact page or filling in the form below.